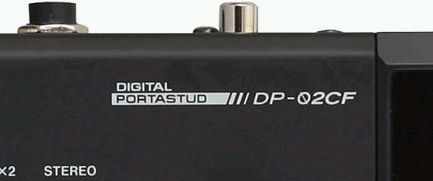 I tecently purchased this Tascam Portastudio for my birthday - it's an 8-track recording studio with several nice features, and I also bought a very nice microphone to go with it.
(I have to admit that the fact that they left the "io" off of "portastud" kinda roped me in.)
I think I'll probably upload a Jason Mraz cover soon, so, stay tuned...
Back to Chris & Janet & Emily Get Wired!
&copy2003-2005 (and likewise, to infinity and beyond)
Everything original here is by Chris Benson,
everything else belongs to someone else.
You're welcome to use my stuff freely, but why bother,
seeing as I've already done so?